Early years
John Rogers was born in about 1823 in the West Midlands. The one census return on which he appears gives his place of birth as 'Worcester' (or Worcestershire), but this is misleading; the county boundaries of the West Midlands changed a number of times during the nineteenth century as administrative areas were reformed, and it is likely that he originated from the area where Warwickshire, Worcestershire and Staffordshire met before the metropolitan area of Birmingham was created. He was named after his father who was a stone mason. His mother's name is not known.
Although his father had a skilled trade, John did not follow suit. He worked as a labourer for most of his life and was working as a general labour in 1852 when he married Ann Brown (née Harvey). She was a local girl from Oldbury and, in 1852, was a young widow with a two-year old daughter, Betsy, by her first marriage to Thomas Brown. Their marriage took place on 21 June 1852 at the Parish Church in Tipton (either at the Church of St Martin or St Mark). Ann was heavily pregnant at the time.

Bride and groom gave their address as Waters Lane, Tipton, and both made their mark with a cross, as did their witnesses, Elizabeth and Mark Homer, who were Ann's sister and brother-in-law.
Tipton has been called the Venice of the Midlands due to the number of canals that run through it. But unlike its Italian counterpart, there was nothing beautiful or elegant about Tipton in the nineteenth century. The discovery of ironstone and coal in the previous century had led to rapid expansion and, by the mid-nineteenth century, Tipton was one of the most heavily industrialised towns in the Black Country, its iron furnaces, forges, and rolling and slitting mills, belching out soot. A painting by the renowned JMW Turner of Dudley Castle from Tipton Canal from about 1830 gives a sense of the pollution and heavy industry.
After their marriage, John and Ann moved a few miles east to Greets Green, just outside West Bromwich. It was here that their son, Thomas, was born on 16 August, two months after their wedding.
Brickmaking
Greets Green was the location of one of the largest brickworks in the area, the Piercy Works, and it was probably here that John was working here as a brickyard labourer; it was a occupation that he was to pursue for the rest of his life. Brickmaking was gruelling work. People worked 12-hour days, six days a week whilst exposed to the wet and cold, and a person could spend all d
ay working in wet clothes. By far the most arduous part of brickmaking was excavating the clay. This work was generally carried out in winter and the clay dug from pits which were excavated until their clay seams were exhausted. The resultant hole, known as a marl hole, once derelict, often filled with water, and they became a prominent, and sometimes dangerous, feature of the landscape. The photograph on the left shows the last marl hole at Rounds Green in the 1920s. Once the clay was excavated it was thrown into a mould, then left to dry before being fired in a kiln. As well as adults, brickfields employed children as young as eight years old who carried out a variety of task including carrying clay to the adult brick makers, carrying wet bricks to the drying sheds and stacking them to dry, putting dried bricks into the kiln, and emptying the kilns when the bricks had been baked. In 1841, an eye witness from a South Staffordshire brickworks noted:
"The works was made up of 8 brickyards and employed between 85 and 100 men with an unspecified number of young children. The key figure was the ovenman himself, who had under him, and paid, gangs of boys and girls. He also paid the moulder, who in turn employed one man (the temperer) and one or two boys to hand him the clay and to carry the unfired bricks to the flats to dry. Some boys were required to stay up all night at the ovens to stoke the fires, their only shelter being a small shed containing bedding straw. Oven work and clay work were done outdoors, only moulding carried on under cover. In claiming that the work was healthy, the ovenman asserted that he preferred it 'a good deal to being pent up in the pot-works."
On the move
A few years
after his marriage, in about 1855, John and Ann's second child, John, was born, followed in 1857 by Edmund. The fortunes of brickwork sites were often dictated by local demand for bricks, and the seams of clay available, and by 1859, John was travelling further afield in search of work, aided by the network of canals that criss-crossed the country, and the new railway network.
Ann and the family travelled with him, and over the next twelve years, children were born at various locations throughout England. Catherine was born in about 1859 in Kirby Lonsdale, not far from Kendal in the Lake District. From here, John and his family returned south and in early 1861 were living in Olbury, next door to Ann's parents. Next, they moved to Burton on Trent, situated between Birmingham and Derby, where two sons, Richard and William, were born in about 1862 and 1864.
As one job was coming to an end or the family were ready to move on, John would find new work. Given the diverse locations the family lived in, it is unlikely that they travelled to new towns on mere speculation; it is more likely that John found out about work from people the family met on their travels or perhaps by talking to the bargeman who travelled up an down the country on the network of canals that ran through the Midlands into the heart of London.
Although John could not write, he may have been able to read (writing was only considered necessary for people who needed such skills for their work), so may have seen job advertisements. Perhaps this is how John heard about the building of St Pancras station in London. The building of the new railway station, which was intended as a terminus for the Midland Railway Company's East Midlands line, begun in 1864. From the start, it was an ambitious design, and on its completion in October 1868 it became the largest single-span structure of its time.
In March 1868, John and his family were in living at 38 West Street which was, literally, on the doorstep of the new St Pancras Station. It was here that a daughter, Adelaide, was born on 2 March 1868. She was baptised two days later in the Christ Church in Somers Town which had been opened in Charlton Street only that year to replace the Church of St Luke which had been demolished to make way for St Pancras Station. This map of 1868 shows Charlton and West Streets marked in green next to the site of the new St Pancras station ('Midland Terminus'). John's occupation was entered into the baptism register as 'railway labourer'. Taking these facts together, there can be little doubt that John was working for the Midland Railway Company on the building of St Pancras Station. The photographs below show labourers and brick makers working on the station's construction.
Going north
Although work continued on the facade of the station for another few years, the family returned to Oldbury sometime between 1868 and 1871. From here, John and his sons, John and Edmund, travelled to Ireleth-with-Askam on the Furness peninsula in Cumbria to find work. It is a remote location — the Furness peninsula has been called the longest cul-de-sac in Britain — so John must have known from friends or former colleagues that the industries there were looking to hire and in 1871 John and his sons were employed as brickmakers. At the time of the 1871 census, on Sunday 2 April, they were lodging in a house on Askam Marsh (also called Ireleth Marsh) with an iron ore miner and his family.
There had been a settlement at Ireleth (also referred to as 'Above Town') since medieval times, but Askam had sprung up only recently after the second largest deposit of iron ore in the country was discovered there in 1850. To smelt the iron ore, which was extracted locally and also brought in by rail from all over the peninsula, four blast furnaces were built from the 1860s onwards. The Furness Brick Works was established in 1845 and supplied the bricks for the furnaces (it is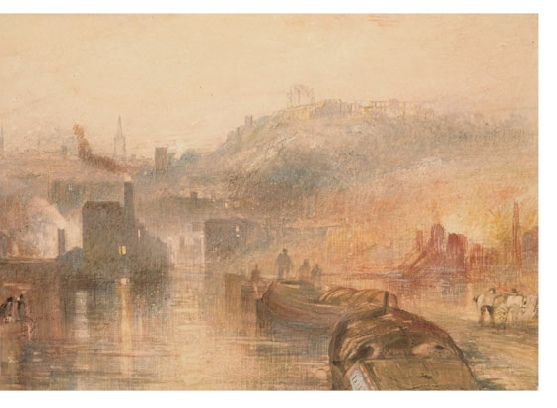 still trading today and is shown in the photograph below). The Rogers' family worked for the company and John, with at least 20 years' brickfield experience, probably acted as a foreman.
By early June 1871, Ann had arrived in Furness with the children, although Thomas, by now 19, may have remained in Oldbury or sought work elsewhere. How John and Ann, both illiterate, managed to communicate over such distances is unknown. Perhaps John and Ann had arranged that she would travel to Askam, or perhaps someone wrote a letter for John to send to Ann for a friend or clergyman to read.
Between the summer of 1871 and early 1872, the family moved to Barrow-in-Furness where John was working as a general labourer. Perhaps Askam was too remote for the family who had, on the whole, lived in fairly densely populated towns and cities; Ann had also discovered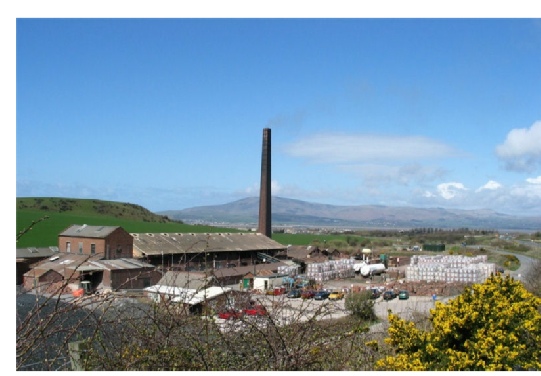 that she was expecting her ninth child, so this may have influenced their decision.
By 1872, Barrow was a busy industrial town and home to the largest steelworks on earth. Its natural harbour allowed the locally produced steel to be put to another use: shipbuilding, and by 1881 it had three docks and a population of 47,000 (the illustration shows the iron shipbuilding yard in 1874). The third of these docks, Ramsden Dock, was completed in 1872 and John was probably employed in its building. Certainly when Ann gave birth to her last child, a daughter who was named Sarah Ann, on 15 March 1872, the family were living at Ramsden Dock Cottages in the heart of Barrow's docks. Once building was complete, the family no doubt moved on in search of work, possibly heading back to the Midlands, or further south. It is not known where John died, only that his death occurred sometime between March 1872 and April 1881.