V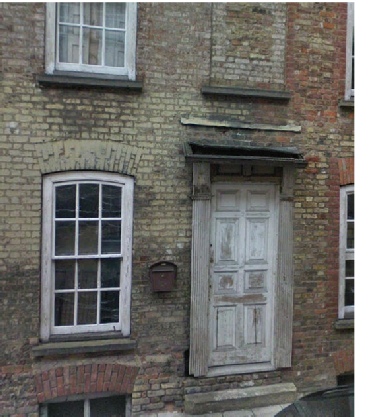 ery little is known about Ann Briggs. She was born in about 1760 and, according to the 1841 census, was born in the county of Middlesex which covered London north of the River Thames. Most likely, her father was an artisan or tradesman and she was born and raised in the east of London around Stepney. On Monday 22 July 1776 she married Stephen Ducro, a bricklayer of French Huguenot descent, at the Church of St Dunstan in Stepney. A few years later, in about 1782, she gave birth to a daughter, Mary, although it is likely that other children were born before her husband's death in 1804.
Nothing further is known about Ann until the 1841 census. This shows that she was living in Spitalfields and was of 'independent means', presumably living on an income from an annuity or a legacy. By this time, she was 81 years of age and living with her widowed daughter, Mary, and Mary's two unmarried daughters, Mary and Ann Martha. All four ladies lived at 2 Wilkes Street (previously Wood Street and shown on the map below).
In the eighteenth century, Wilkes Street was one of the most desirable streets in Spitalfields, and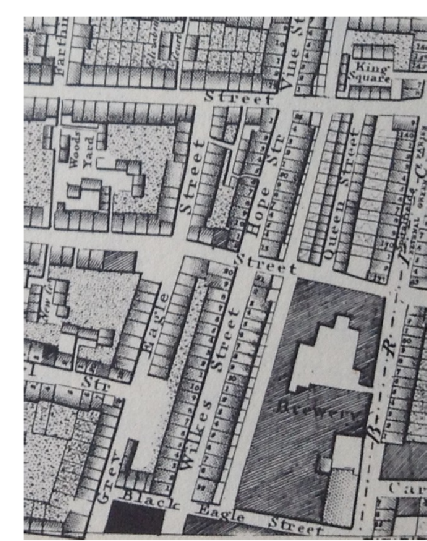 was one of the street where people 'improved to' before advancing to the desirable Spital Square. Number 2 was a double-fronted house built in 1725. It consisted of three main floors, plus a cellar and a garret. Although its grandeur was somewhat faded by 1841, its front door was flanked with wooden fluted Doric columns and protected by a cornice hood, and there was a stone step up to protect the occupier from the muck of the streets; inside was a wooden dog-leg staircase with carved balustrade. The photographs below are from two recently renovated houses in Spitalfields' Fournier and Wilkes Streets and give an indication of how the interiors may have looked when the houses were newly built in the 1720s, although the interiors would have been painted in darker colours and the lower walls panelled with wood. The four ladies probably rented a floor, as there was another family of three, plus two single ladies living in the house (in all, seven ladies and one man), but with many of the neighbouring properties housing up to eighteen people, it offered a comfortable existence of faded gentility.
Sometime between 1841 and 1845, Ann moved with her family moved to 25 Brown's Lane (now Hanbury Street), and it was where Ann died on 12 March 1845 of old age. On 23 March 1845, she was buried at Christ Church in Spitalfields; she was 85 years old and had survived her husband by over 40 years.